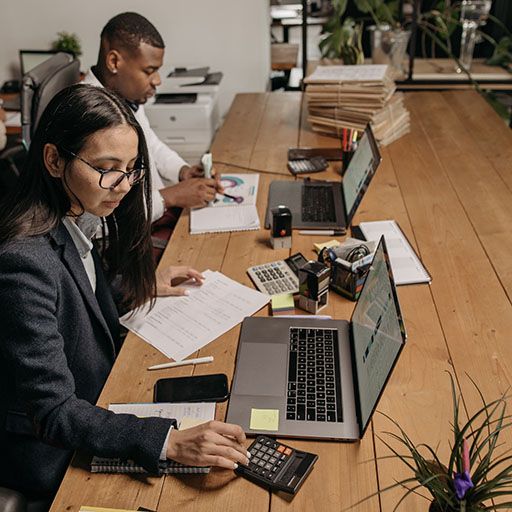 Digital Transformation with Seamless Integration with ERP system
A market leading electronic component supplier of semiconductor and passive electronic components in Asia with more than 20 offices in China enable workflow streamlining and redesign to enhance data accuracy and production efficiency by innovative technology support.
The Challenge
In the traditional manufacturing industry, managing large number yet various kinds of documents is unavoidable. The use of paper documents has undoubtedly led to complicated processes, altering the responsiveness of information sharing and team communication, especially between multiple offices. Searching specific document among a stack of papers is time-consuming, if two colleagues need the same document simultaneously, they would need to wait for another colleague finish, which seriously decreases operational efficiency. Consequently, it limited the potential of business development and competitive power of the company.
Our Approach
Leveraging WCL's extensive experience on document management, the team offered one-stop scanning service to the client. As a result, a much closer connection between their Hong Kong and China offices was established via the digital platform, further enhancing the cross-border collaboration and ultimately making digital transformation possible. We provide consultancy services, interview with individual users and departments to understand current obstacles and expectations. We helped them to re-design workflow that fits stakeholders' requirement with efficiency enhancement for current process map. At the same time, we make use of intelligent information capturing software for back-office business processes to reduce costs. Especially for unstructured finance documents including vouchers, invoices, VAT validation etc. All incoming documents could be digitally indexed and catalogued in the content service platform. Captured information can be make used by the backend ERP system as straight through process.
Benefits
By utilizing WCL's solution, multiple offices can access and share documents more conveniently via the same platform, which enables multiple users to retrieve documents anywhere, anytime. The results are time-saving, enhanced working productivity and data traceability, maintaining a high level of productivity and efficiency. WCL's solution simplified their business workflows, and not only accelerates the processing of large amount data, but also elevates the quality of audit tracking, allowing them to focus on critical business management and to gradually transform to a paperless workplace. Furthermore, it creates a much closer connection between Hong Kong and China offices for information sharing and cross border collaboration. They have relieved from management and administrative strain. Immediately reduced the current spending by 50% and improve flexibility for business growth.